BioPeel
Soft progressive multi-actions
---
Lactic acid 32% - Glycolic acid 15% - Citric acid 6% Malic acid 1% - Tartaric acid 1%
BioPeel is a concentrate of 5 vegetal extracts:
bilberry, sugar cane, sugar maple, orange and lemon.
BioPeel is an excellent product for a natural and effective exfoliation.
Perfect for a deep corneolysis action before any treatment.
Natural source of HA from vegetal extracts.
Promotes cells's renewal
Maximum efficiency wit minimum irritation Promotes skin radiance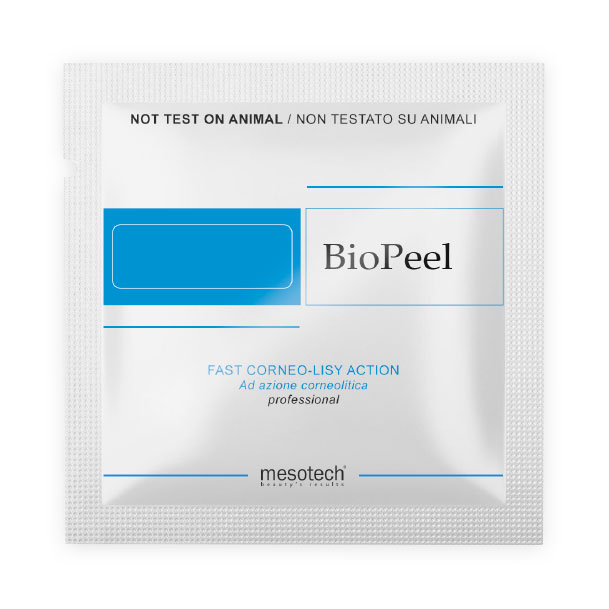 Indications
high corneolysis action
to be applied before any dermatological treatment:
phototherapy, laser, needling, RF, any other cosmetic method
Best before
mesotherapy
mask (Botophase, Biobalance)
bleaching treatments
Each pack contains a neutralizing post-peel solution.